Astana Tower team wins General Manager of the Year award 2021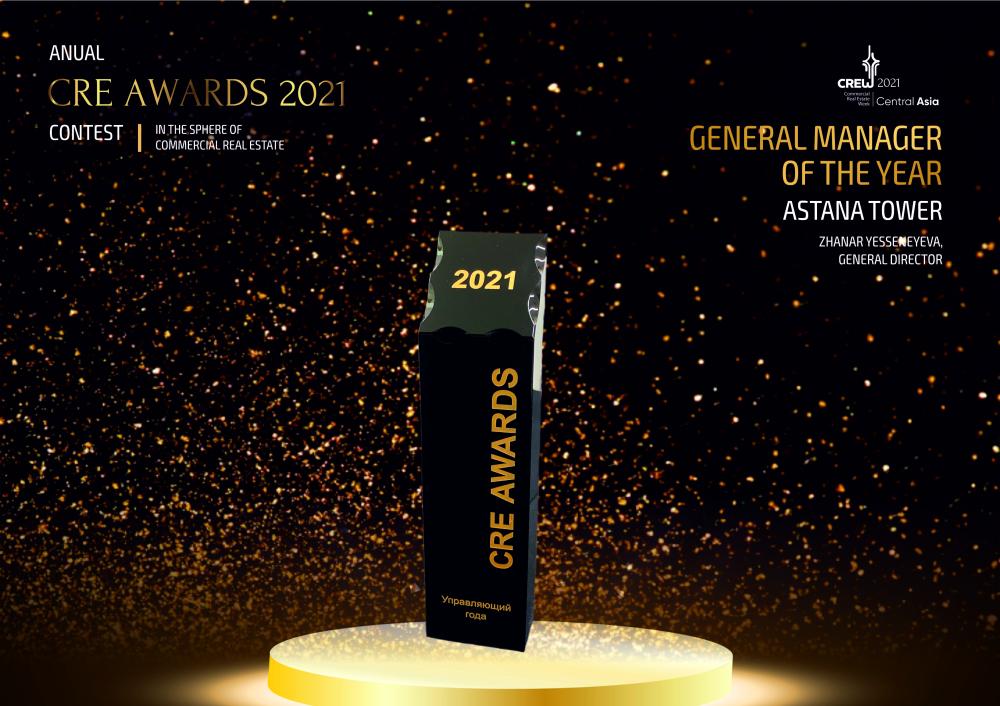 On October 20, 2021, CREW Almaty 2021 forum of real estate market was held in Almaty, organized by Kazakhstan Networking Partners.
Real estate market participants from all over Kazakhstan met for the first time after a long break to discuss topical issues. The speakers shared case studies and problematic questions, commercial real estate professionals had a great networking.
The end of the forum was the awarding of the nominees for the CRE Awards, where the Astana Tower team received the title of "General Manager of the Year".
Zhanar Yesseneyeva, General Director of Astana Tower, represented the management company. Zhanar has extensive experience in the field of commercial real estate and is the holder of the international title of Certified Property Management, which is awarded after training at the international Institute of Real Estate Management IREM (USA).