Happy Morocco Throne Day!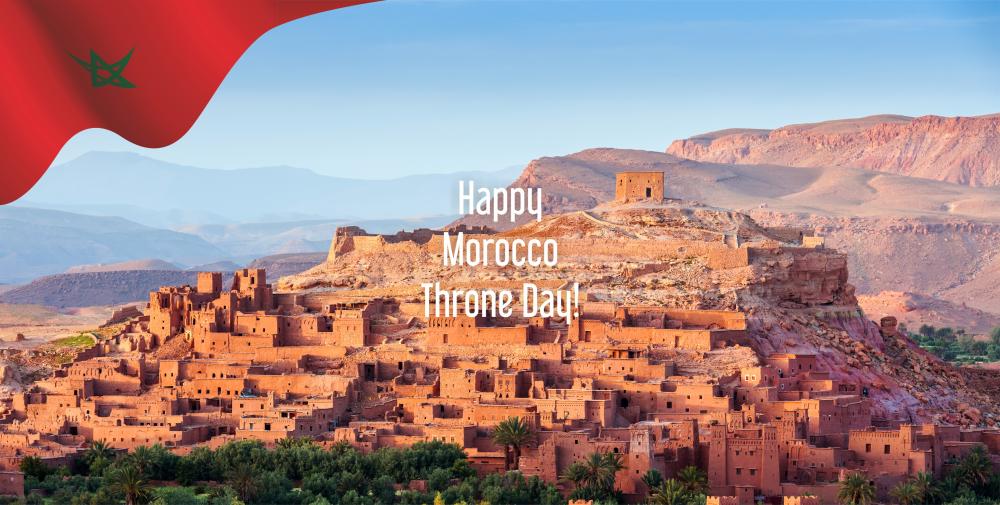 On July 30, Morocco celebrates the most important national holiday - Throne Day. It was on this day in 1999 that King Mohammed VI of Morocco was solemnly crowned. The full name of the monarch sounds like Muhammad ibn al-Hasan bin Muhammad.
In addition to the coronation day, Throne Day is a symbol of the unity and independence of the Kingdom of Morocco.
On this day, military parades are held throughout the country, and festive music is played. The King delivers his annual address.
The current king of Morocco was born on August 21, 1963 in the city of Rabat. After the death of his father, Hassan II, Mohammed VI became the 23rd king of the Alawite dynasty. By the way, the Alawite dynasty has been in power in Morocco since 1666.
The future king began to receive his education in the Koranic school, as soon as he was four years old. After receiving a bachelor's degree, Mohammed VI chose the Faculty of Law in his homeland, and then continued his education in France, at the University of Nice-Sophia-Antipolis.
Mohammed VI is fluent in French, English and Spanish, apart from his native Arabic.
Since 1997, the future king actually replaced his father in the foreign policy field. In his first speech after taking the throne, the young king declared his commitment to the principles of a constitutional monarchy.