The National day of Sweden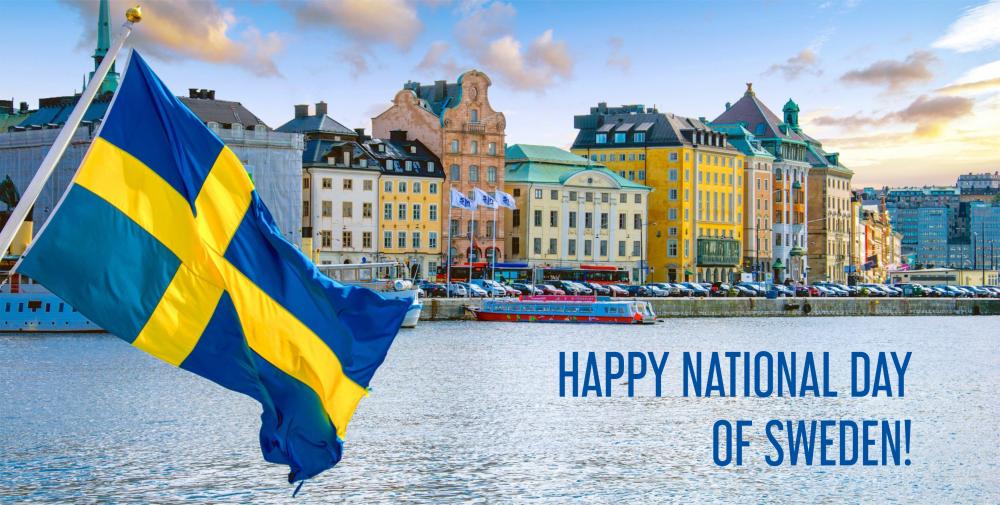 The National Day of Sweden is celebrated every year on June 6. Until 1983, it was celebrated as Swedish Flag Day.
Congratulations to dear tenants - representatives of the Embassy of Sweden!
The holiday is associated with two historical dates: on June 6, 1523, Gustav Erikson, who led the anti-Danish popular uprising in 1521, was elected king of Sweden under the name Gustav I Vasa. Then, almost three centuries later, on June 6, 1809, the new Constitution of Sweden was adopted, which was in force until January 1, 1975.
Since 1916, 6 June has been celebrated as Swedish Flag Day, and in 1983, it became the National Day of Sweden. The exact age of the Swedish flag is unknown, but the oldest images of a blue flag with a yellow cross are attributed to the 16th century.
How is the main national day celebrated in Sweden? The most famous event of the holiday is a solemn ceremony in the capital's open-air museum "Skansen", in which the royal couple participate. Traditionally, during such a ceremony, the Swedish national blue and yellow flag is raised, and then children in national suits present flowers to the king and queen.
Another tradition of the National Day of Sweden is to honor all the inhabitants of the country who received (or will receive) a passport this year and thus become full-fledged citizens. In addition, of course, in honor of the holiday, various cultural events, mass celebrations, and concerts are held throughout the country.