Tikkurila is now a part of PPG Industries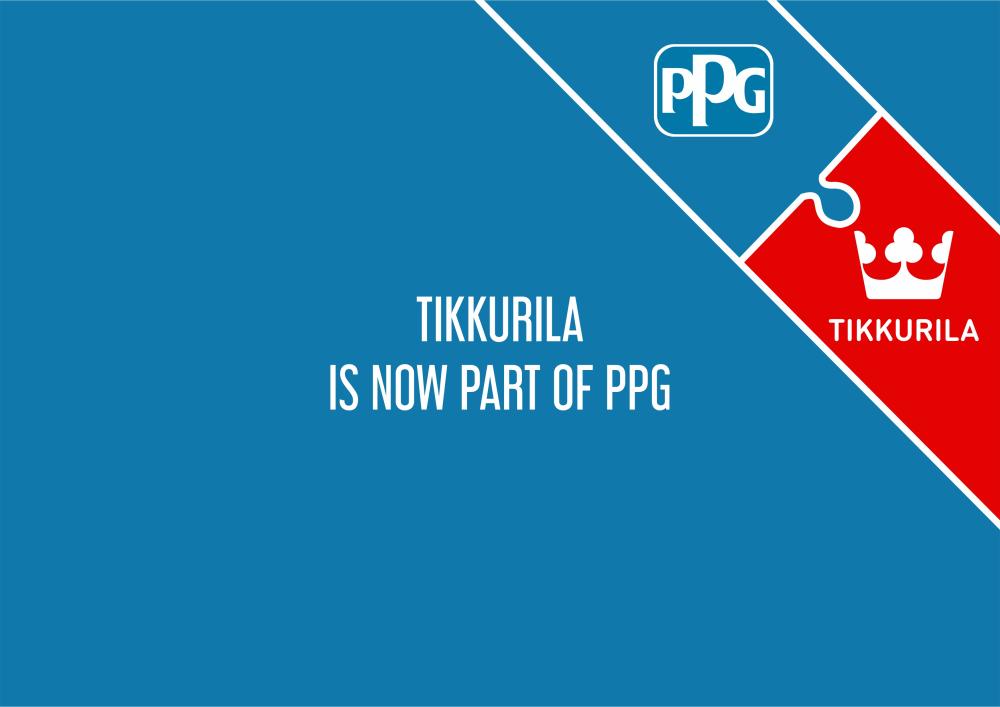 US paint and varnish manufacturer PPG Industries has announced the acquisition of Finnish paint manufacturer Tikkurila.
Tikkurila is a leading manufacturer and distributor of decorative paints and coatings with operations in 11 countries. More than 80% of income comes from Finland, Sweden, Russia, Poland and the Baltic states. Sales in 2019 were approximately € 564 million.
Both companies are ranked among the top paints manufacturers by Coatings World. PPG at the end of 2020 took first place with sales of 15.1 billion US dollars, Tikkurila - 26th (617 million).
The benefits of a contract are clear for both companies. PPG CEO Michael McGarry noted that the combination of both manufacturers complements each other both geographically and in terms of the decorative segment. Customers will be provided with even more coating options by combining high quality and sustainable decorative products and Tikkurila's distribution capabilities. Elisa Markula, President and CEO of Tikkurila, said the merger with PPG will enable the company to accelerate development through access to resources and technology.
Another purchase of PPG is a global trend of the continuing globalization of the paint and varnish market by top companies. PPG's intention to buy Tikkurila is linked to its strategy to expand its geographic presence in global markets.